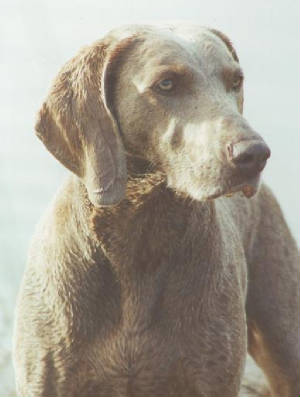 JAZZ
Two special dogs that are missed each day.

JAZZ was my first Weimaraner and my first showdog. She had some great wins in the ring and was the most wonderful companion for 13 years.

BROC, my darling big Dobermann, was by my side for 11 years. He loved everyone and everyone loved him ~ there will never be another like him.

Lee & Broc